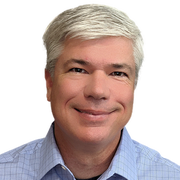 Father since 2004, political hack since 1996, darts enthusiast since 1992 and UGA Bulldawg since birth, William Perry combined the skills learned from all those roles and began targeting unethical politicians as a watchdog in 2010. He has been a Fox 5 Atlanta "Like It or Not" contributor since 2015.
Never one to shy away from controversy, William launched Georgia Ethics Watchdogs, his own political watchdog non-profit in 2015, after serving for five years as the state director of a similar national nonprofit organization. While his political and nonprofit career spans 25 years, Perry spent seven years as Vice President of Operations and Child Development for the Pearson Perry Household, Inc. (aka a stay-at-home dad).  
When not calling out politicians for unethical conduct, the happily divorced father of two enjoys co-parenting his son and daughter, spending quality time with the love of his life, throwing pointy objects while consuming adult beverages at local bars and doing all things UGA.
Freely admitting he needed an extra year to prepare for the real world while seeking an undergraduate degree at the University of Georgia, Perry took an academic redshirt season (but played no sport mind you) and finally graduated in 1993 after five glorious years. To this day, he's still trying to figure out what to do with a sociology degree.