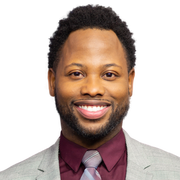 Brian Hill
Multi-Media Journalist
Brian Hill joined FOX 5 Atlanta in March 2020 as a multi-media journalist. 
Prior to joining the FOX 5 News team, Brian spent four years covering a wide range of stories in the Norfolk/Virginia Beach area. Those stories included the tragic Virginia Beach Municipal Center mass shooting.
Brian has also worked in Panama City Beach, Florida as well as Richmond, Virginia.
A Virginia native, Brian is excited to make Atlanta his new home and take action for the community. 
When he's not telling stories, he enjoys traveling and spending time with family.
He's always open to story ideas, so feel free to email him or send him for a message on social media! 
 
The latest from Brian Hill