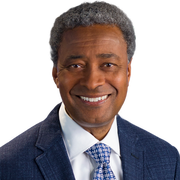 Morse Diggs is a reporter for FOX 5 News. Morse came to FOX 5 from the Atlanta Journal-Constitution, where he was the City Hall correspondent.
Before landing in Georgia, he worked for the Akron Beacon-Journal. Morse was part of the Atlanta Journal team that won a UPI award for coverage of the John Lennon/Mark Chapman stories. He is also a participant in the Leadership Atlanta Program.
In 1982, Morse exchanged his pen for a microphone and started his television career. Covering Atlanta city government, Morse has broken many exclusive stories for FOX 5 News. His work has won Morse a number of accolades, including his induction into the Atlanta Press Club Hall of Fame.
A graduate of Amherst College, Morse is married with two children and lives in Atlanta.
The latest from Morse Diggs