Stranded airport passengers react to power outage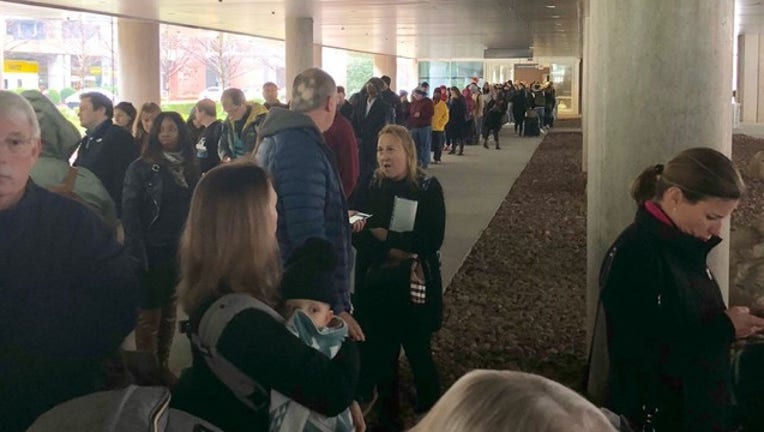 article
ATLANTA - Plane after plane, idling on the taxiway at Hartsfield-Jackson International Airport. The tail lights, dimly visible as the sun set Sunday.
App users: View full article here
%INLINE%
On each jet, hundreds of passengers, left in limbo after an electrical fire wiped out power to much of the facility. Once off the plane, in the terminal, luck did not improve.
"They had auxiliary lights on, about one every ten bulbs," described one traveler, who waited for a family member outside the main entrance.   
Connecting flights and departures, all canceled. Passengers moved carefully in conditions hard to maneuver. It was also hard just to communicate, travelers told FOX 5 News, "It was hard to get any cell service, anywhere."
%INLINE%
Plane were scrapped and patience tested as loved ones waited in the cell phone lot for word on what was next. The jetway was not an option without power, so stairs were moved to the planes.
It was a concern for Mark Adler, who worried for his 82-year-old dad: "Walking down the stairs to get off was difficult for him. Now I'm worrying how he is going to be able to walk all the way to meet me."
Travelers told FOX 5's Kaitlyn Pratt they witnessed those in wheelchairs being carried to their destinations.