Georgia man crushed to death while trying to steal catalytic converter: police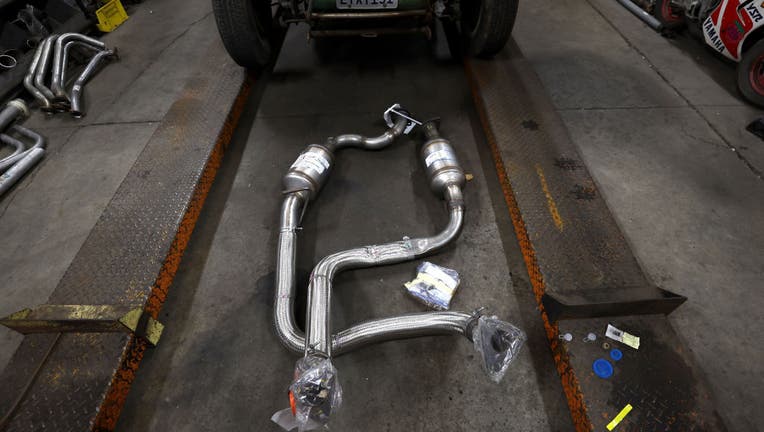 article
CHATHAM COUNTY, Ga. - A Georgia man was crushed to death by a car while he was allegedly attempting to steal a catalytic converter from a local auto-shop, police confirmed with Fox News Digital. 
According to the Chatham County Police Department, Matthew Eric Smith, 32, was found dead on Tuesday at approximately 9:15 a.m., after a car fell and crushed him at South Bound Auto Sales.
Autoshop owner Mike Abouharb shared that he found the man's body when he arrived at work in the morning. 
"I didn't even get close to him," Abouharb told WTOC-TV. "I called the police right away."
Police ruled the death accidental, sharing that Smith's death was "the result of an attempted catalytic converter theft."
"Is it worth it? To steal a catalytic converter to sell for $100," Abouharb told WTOC. "To lose your life? It's not."
Catalytic converters are part of a car's exhaust system and control emissions. They have valuable metals, like platinum and rhodium, that criminals can cut out in seconds and sell to scrapyards.
Each catalytic converter can fetch more than $1,000 on the black market, and their lack of VIN information or a serial number makes them hard to track. 
Get the latest updates to this report on FoxNews.com