Former chief scientist pleads guilting to defrauding GTRI, CIA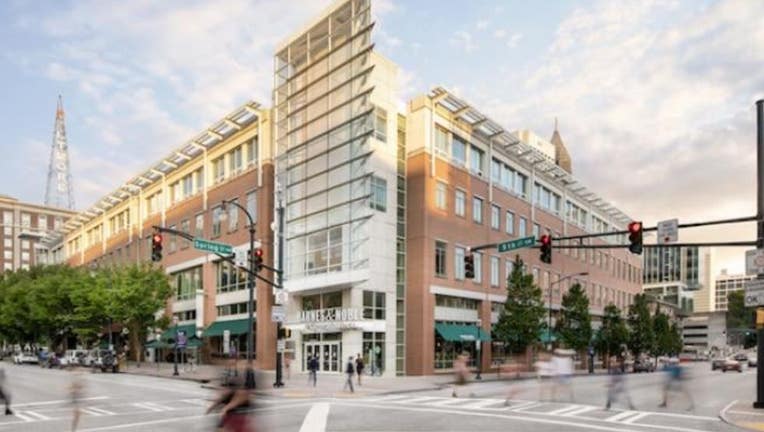 article
MARIETTA, Ga. - James G. Maloney, the former Chief Scientist of the Georgia Tech Research Institute (GTRI), has recently pleaded guilty to charges of conspiring to defraud Georgia Tech and the Central Intelligence Agency (CIA). Two of his co-conspirators, James J. Acree and James D. Fraley III, had previously pleaded guilty to the same charges in 2016.
The guilty pleas come after a lengthy legal battle that lasted seven years due to Maloney's attempt to avoid criminal liability. U.S. Attorney Ryan K. Buchanan expressed his satisfaction with the outcome, stating, "These defendants violated the trust placed in them by Georgia Tech and the CIA in allowing their judgment to be clouded by greed."
Maloney's tactics included threatening to reveal classified information during the trial, hoping to coerce the government into dismissing the case. However, his attempts were unsuccessful, with U.S. Attorney Buchanan adding, "But as Maloney discovered, the government will not be bullied or threatened by a criminal defendant."
Keri Farley, Special Agent in Charge of FBI Atlanta, emphasized the significance of Maloney's guilty plea, stating, "Maloney's guilty plea should send a clear message to anyone seeking to abuse their positions for personal gain: the FBI will find you and hold you accountable." Farley acknowledged the partnership with Georgia Tech, which played a crucial role in bringing the conspirators to justice.
According to U.S. Attorney Buchanan, the charges against Maloney, Acree, and Fraley stem from a scheme that took place between early 2007 and late 2013. The three individuals, who specialized in electromagnetic analysis and measurements, were assigned to GTRI's Advanced Concepts Laboratory (ACL). During this time, they worked on projects funded by the United States Department of Defense, various intelligence agencies, and private industry.
One aspect of their fraudulent activities involved misusing a Georgia Tech credit card, known as a "PCard." James D. Fraley, one of the conspirators, had access to the PCard and was expected to use it solely for official Georgia Tech business expenses. However, he, along with Maloney and Acree, falsely represented their charges as legitimate business expenses, while using approximately $200,000 for personal purchases.
Purchases included two four-wheelers and a trailer, 52-inch flat-screen televisions, Apple computers, iPads, OtterBox protective cases, iPods, Kindle E-readers, digital cameras, sports watches with heart-rate monitors, sunglasses, sola panels for a private hunting club, a power supply for a tennis ball machine and more.
Additionally, the PCard was used to pay for remodeling and maintenance expences for six rental properties the men owned together.
In addition, the conspirators engaged in consulting activity that violated Georgia Tech's conflict-of-interest policy, and they used Tec-Masters, Inc., a defense contractor, as a billing pass-through to receive payments for their work.
Furthermore, Maloney and Fraley moonlighted as consultants for Spectra Research, Inc., a defense contractor based in Dayton, Ohio. They directed Georgia Tech employees under their supervision to assist them in this outside consulting work and even billed time for Spectra work to a classified CIA contract, despite its lack of relevance.
The cover-up of their illicit activities was eventually exposed during a routine audit conducted by Georgia Tech in early 2013. Maloney, fearing the consequences, attempted to orchestrate a cover-up by persuading Acree and Fraley to align their stories. However, Fraley, concerned about being scapegoated, recorded the cover-up meetings and provided the evidence to the FBI.
Following his guilty plea, James G. Maloney, 57, from Marietta, Georgia, awaits sentencing along with his co-conspirators, James J. Acree and James D. Fra